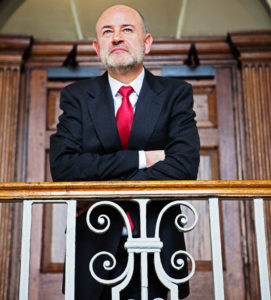 Jez Frampton has enjoyed a highly successful career in the world of Marketing, most recently as the Global CEO of the Interbrand Group of Companies, previously for well known advertising companies such as Saatchi & Saatchi.
He has travelled and worked in every continent and has been featured on countless TV news channels from the BBC to CNN. Global travel particularly exposed him to the blatant economic unfairness of our world and following his early retirement in 2019, he decided to put his mind to politics.
The value of any individual can only ever be judged in terms of their contribution to the whole – the team and the movement as a whole. As such, he seeks to become a vital member of the Labour team in the Bromley area and to be seen as a passionate and active advocate of the needs of our constituents.
Ultimately, he wants to make a difference; to make our society fairer, to ensure all have the opportunities they deserve, and to create positive change.
Jez is passionate about his local community, as he is indeed about the future of the UK. He lives in the Chislehurst area with his wife and has 3 children.
Read More »