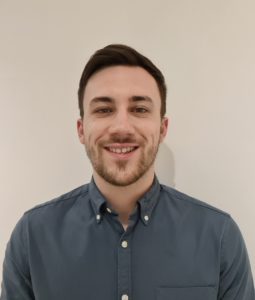 Hi, I'm Cam Bewley and this May I am proud to represent Labour in the Farnborough and Crofton ward.
I've called this ward home for over four years and have recently bought my first home here with my partner. I do come from slightly further afield, as I grew up in Newcastle upon Tyne. I am an alumni of Newcastle University where I read Ancient History and Archaeology.
I work in business development for a health and well-being charity. This charity advocates for young people and delivers high quality education which improves the lives of some of the most vulnerable young people across the UK. My role also helps to improve the financial sustainability of the organisation so it can continue to support children and adults for years to come.
I've spent years working with local authorities across the UK helping to improve their safeguarding practices and ensure professionals can keep children safe. I have helped introduce programmes of work that seek to reduce sexual violence at UK universities to ensure that all students can learn on safer campuses.
In my spare time I love to unwind in the kitchen. Although, as we enter Spring, one of my favourite ways to unwind is to take in the fresh air in the fields surrounding Farnborough Village.
Read More »