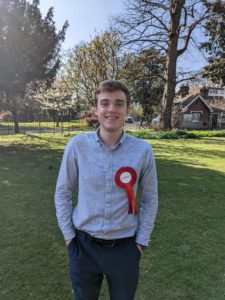 Owen Wittekind has lived in Bromley his whole life, went to school here, and now works in the Borough.
Owen has recently started working part-time in education, and said "I can see how important support for young people will be as part of the Covid recovery, be it in catching up on lost learning, but also their need for mental health support".
Across the board, now more than ever we need leadership and action from our local representatives to deliver for residents. The Cost of Living Crisis has pushed our community over the edge, but the lack of investment and financial support for working families in Mottingham has been going on for years. If elected, Owen will fight to: extend free school meals into the school holidays; give Mottingham residents a voice in decision-making which affects them; and invest in local businesses, community projects and the high street, rather than foreign banks.
Read More »