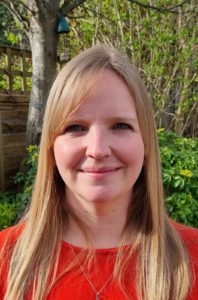 Charlotte moved to Petts Wood in 2015 and has been an active member of the Orpington Labour movement ever since. With young children, Charlotte has become immersed in the local community, developing a strong sense of what is needed for families, especially on issues such as early years education, childcare provision (a real problem in our area) and road safety. She is keen to see regeneration in Orpington that is in the service of the existing community, and as such opposes the Areli proposals for the redevelopment of the Walnuts, which would radically change the demographic of the area.
As a care leaver from the North of England, Charlotte has a practical approach to community problems inspired by a strong sense of social justice. She has a Master's degree in Philosophy and a professional background in academic publishing, and also works with the All-Party Parliamentary Group for Fatherhood.
Charlotte is keen to work with Petts Wood and Knoll residents and businesses to maintain and protect the many special features of our area, whilst ensuring marginalised groups are properly considered and included in Bromley Council's planning and thinking.
Read More »