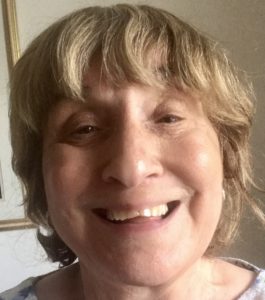 I was born in south London and went to school in Southwark. After completing my education and training, I moved to East London to live and start my career in social work and raise my family. I was an elected councillor for 21 years in east London before moving to Beckenham in 2018. I am married to Pete and we share eight children and ten grandchildren between us.
During my councillor service I took responsibility for many different committees such as Highways, Finance, Housing and looked after children, where I served on both Adoptions and Fostering panels for ten years. I also had the cabinet responsibility for adult social care including Dementia and Mental Heath for eight years. I have been involved in many community projects over the years and also served as a school governor.
In my spare time I like to read and watch films, listen to music and see live theatre. I volunteer with The London Foundling Hospital project 'voices through time' project, helping to transcribe the old records of the children who were left as foundlings to be saved to more modern and safer media.
I welcome the opportunity to represent West Wickham and to be your advocate and a strong voice on Bromley Council.
Read More »